Industry Alliance
Industry Alliance integrates the plastic packaging products industry with the Internet + thinking to get through the industrial chain and reshape the value chain, for the purpose of creating the "alliance" into an "ecosystem" with clear division of labor, respectively unique competitiveness and complementary advantages, and changing the competition pattern into the one that an ecosystem corresponds to several independent plants.
Under current background of economic downturn and excess production capacity, there are many "shock fish" enterprises. The tenet of the Industry Alliance is to share burdens for governments and solve difficulties for troubled enterprises. Tungsheng, as a lead enterprise of the Industry Alliance, used Tungsheng's core resources to activate "shock fish", and built China's largest plastic packaging products export industry cluster within three years, with the market shares being up to 50% of Japan-bound plastic packaging products.
Industry Alliance will contribute to build Yingkou into "value highland and cost lowland" of the manufacturing industry.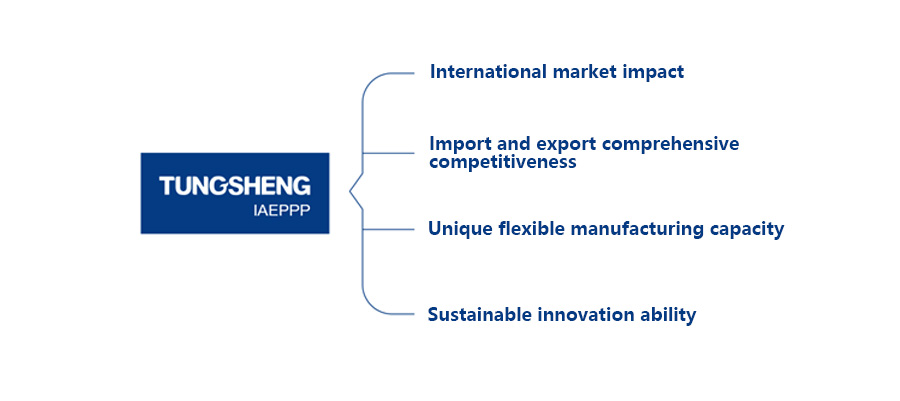 The integration of Tungsheng's intangible assets and the allied enterprises' specialized manufacturing capacity contributes to form Asia's most competitive plastic packaging industry ecosystem.
Tungsheng takes orders and provides raw and auxiliary materials. The allied enterprises clone Tungsheng'sproduction management mode and quality management mode, and are responsible for production.