Chairman's Speech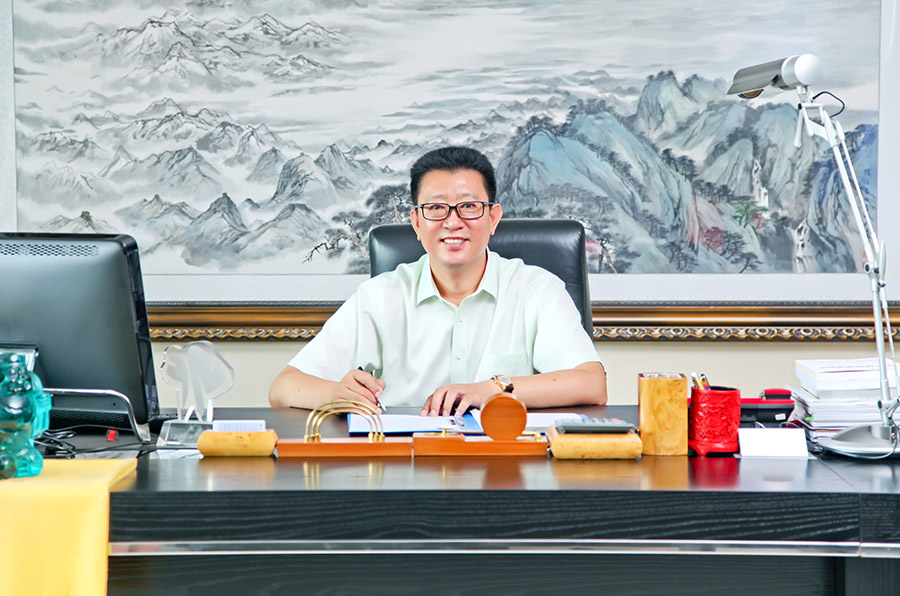 Introduction of the chairman:
Chairman of Liaoning Dongsheng Group, Senior Engineer, Executive Vice President of Biodegradable Resin Branch of China Synthetic Resin Association, Vice President of China Packaging Federation, President of Liaoning Packaging Federation, Foreign Trade Expert of Liaoning Province, Distinguished Professor and of Shenyang University of Chemical Technology, National Outstanding Entrepreneur (2021-2022), Excellent entrepreneur of Liaoning Province, Liaoning Province May Day Labor Medal and many other honors.
Dear friends, Hello!
2016 opened the first year of Tungsheng Group. Over the past 17 years, we have survived the crises. Originating from a traditional OEM plant, Tungsheng Group has become an industrial leading enterprise characterized by own brands, complementation of domestic and overseas trade, scientific and reasonable assets allocation, and in-depth development of double types of business.

We have always been specialized in the development of the household consumables sector. We have been committed to R&D, production and sale of biodegradable raw materials and products. We have spread the green environmental protection concept into Europe, the U.S.A. and Japan, with the ecofriendly plastic packaging products as the carrier, for the purpose of enhancing global consumers' life quality.
In recent years, with the advancement of national supply-side structural reform, some household commodities represented by "HA-FA" and "LOHOM" have been launched into domestic market, and have won good reputation among the consumers.
The birth of the world's first diatomite board which can decompose formaldehyde indicates Tungsheng's fruits of 5-year efforts in the development of the eco-friendly diatomite new material. Tungsheng Diatomite, with the mission of being "a leader of indoor air environment improvement industry", based on our own diatomite resources, by use of Japanese new technologies, has always been committed to providing functional, healthy, ecofriendly, green diatomite products series which can decompose formaldehyde.
Tungsheng Group is striving to be a platform-oriented enterprise. In the eco-friendly plastic packaging products sector, Tungsheng Group gets through the industrial chain and reshapes the value chain. Moreover, Tungsheng Group also leads the development and exploration of the eco-friendly diatomite new materials into the household commodities sector.
Tungsheng platform can provide a stage for core talents, create value for customers, and create value for shareholders.
Today, with a thankful heart, I extend my sincere gratitude to those who have been supporting us over the past years.
Developing the manufacturing industry based on the concept of service industry is our business philosophy. We will win customers' security, care and loyalty with our sincerity, love and elaboration. "Integrity Responsibility Gratitude Acceleration Innovation Win-win" is our values. In the future, we will make great efforts to advance product technology progress, constantly enhance management level, positively perform social responsibility, and pursue strategic target of sustainable development. We will make our unremitting efforts to realize our vision of "creating a world-class brand of household commodities and being a leader of indoor air environment improvement industry".
We emphasize on the win-win cooperation. We pursue common prosperity. Thank for your trust!
Finally, wish you good luck and prosperous development.